The upcoming movie Nick and Norah's Infinite Playlist definately make dhoom on the web. Nick and norah's infinite playlist is story about two people who trust on each other for hilarious, sleepless night life in new york.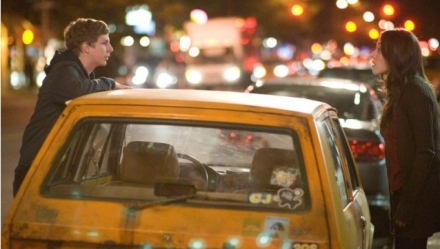 Starring : Michael Cera, Kat Dennings
Director : Peter Sollett
Producer : Paul Weitz, Chris Weitz, Kerry Kohansky, Andrew Miano, Joe Drake
Story : David Levithan, Rachel Cohn
Studio : Sony Pictures Entertainment
Read more cast and preview at imdb.
Norah (Kat Dennings) is questioning almost all her assumptions about the world. Even if they do not have anything in common apart from their taste in music, their chance meeting leads to an all-night effort to find a legendary band secret show and ends up as the first date in a romance that can change both their lives.
Read Full Story from

youtube.com