A 5.8 magnitude earthquake centred around the Jammu and Kashmir and Himachal Pradesh border Wednesday. The quake happened at 12.27 pm and measured 5.8 on the Richter scale.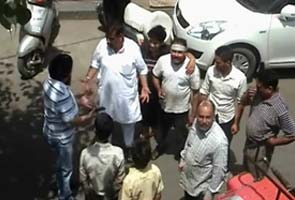 As per the intitial reports, Four children were injured when a school building collapsed in Jammu and Kashmir's Kishtwar district. The children were being served mid-day meals when tremors hit the area.
Most buildings in Chenab valley in J&K developed cracks.
The tremors were felt for about 20-25 seconds in the capital, and the satellite towns of Gurgaon and Noida. There were no immediate reports of any casualty or injury.